Our Beginnings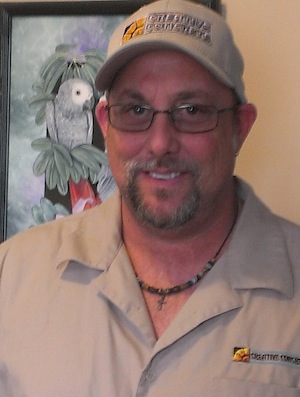 Rick Wild
Owner of Creative Concrete LLC
Rick Wild owns and operates Creative Concrete LLC, offering decorative concrete stamping and concrete resurfacing services to residents and commercial businesses in New Jersey.
A Concrete Background
Rick comes from a line of masons. He's been in various forms of the concrete industry for over 30 years (since the early 80's) and in the specialized area of Decorative Concrete since the 90's.
Rick began his career with his father's company, Paul & Sons Masonry, doing masonry and concrete foundation work for new lopments in Ocean County, New Jersey. At S&V Meliti Brothers, Rick did masonry and concrete work on large commercial projects throughout the state of New Jersey. He opened his own company, Rick Wild Masonry, specializing in masonry and concrete work for residential and small commercial projects.
In the early 90's he saw something new … decorative concrete stamping and resurfacing. He was one of the first companies that offered creative concrete solutions and has seen many of his competitors come and go.
On first impressions of any home or business
Rick was quoted in the article Front Yard by Lindsey Getz in the April 2013 edition of House&Home magazine –
"Anytime someone pulls up to your house, the first thing they're going to pay attention to is your front walkways and driveway," says Rick Wild, owner of Creative Concrete, LLC. "That first impression really sets the tone and even creates an expectation as to what they'll see inside the house." Read the article Continue reading more about the company Creative Concrete LLC.